Breastfeeding is a special and intimate moment of the mother with her baby. Comfort and privacy are very important for the mother to live, especially in the first period, in all serenity and sweetness together with your child. Very often, we family members take lightly the physical commitment that involves a mother breastfeeding a baby and that sees them together even up to 10/12 times a day in the first weeks, as well as not taking into due consideration the importance of a correct posture for both.
And here is a valid "support", especially in the first month, for the mother and baby: the breastfeeding pillow, which will accompany you until the feedings are less frequent.
What this breastfeeding pillow is for?
Thanks to its particular structure, the breastfeeding pillow is able to reduce the weight of the baby's weight on the back and arms of the mother, with great relief that is also distributed in the shoulders and on the neck.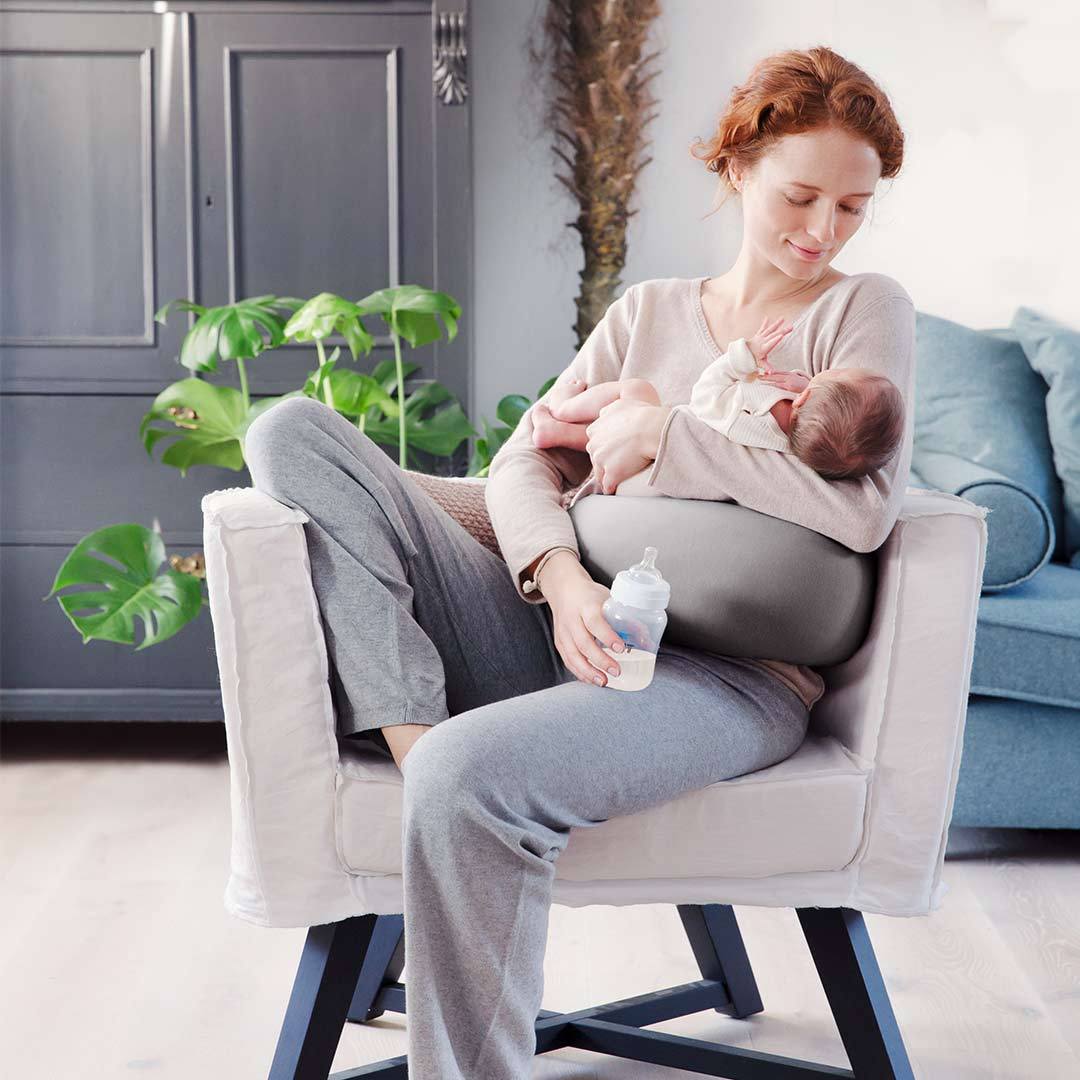 But not only, it is currently recommended by many pediatricians and midwives to facilitate successful breastfeeding, because by keeping the neomnate in the correct position for sucking easier, the pain and tension of the nipples are reduced, allowing you to attach properly to your breasts and avoiding the gap ahead of time due to an uncomfortable position.
Some of the models are also designed so as to amplify their use as a pillow for pregnancy, to rest well mothers in the last weeks of their sweet waiting in complete relaxation, in the most comfortable position for you and safer for your beautiful belly, helping to keep you on your side, preventing the risk of turning over in your sleep.
What are the benefits of the breastfeeding pillow?
Significantly reduces tension on the abdomen and muscles;
Facilitates the right positioning of the baby during the feeding, making it less stressful and really pleasant for both;
Helps the child to stay in the correct position even after eating, avoiding the risk of regurgitation and facilitating digestion;
Thanks to its comfort, you can comfortably breastfeed while keeping your hands free enjoying this special moment in freedom.
How is the breastfeeding pillow used?
Our collaborators will advise you on the benefits and use of the cushions suggesting the most suitable nursing cushion for your needs.