If you're looking for a quintessential British seaside resort with some added attractions to boot, you won't go far wrong with Margate. Margate has a long history as a port town and has proud maritime roots. In the thirteenth century, the town was part of the Cinque Ports, a group of harbours along the Kent and Sussex coastline protected by a royal charter. Today, Margate is a prominent seaside resort and a popular holiday destination for Londoners as well as visitors from all across the UK and abroad. It is also known for its Victorian pier, which was damaged in a storm in 1978. When you require details on Things to do in Margate, go to www.localthingstodo.co.uk/locations/things-to-do-in-margate/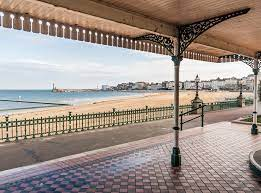 Margate's transformation is evident in the amount of investment made in the town over the last decade. The Turner Contemporary, which opened in 2011 has had a dramatic effect on the local economy. The next major project in Margate was the restoration of Dreamland, which cost a similar amount.
Margate is also home to the Margate Tudor House, a beautifully-designed building that was constructed in 1525. Built as the home of a wealthy farmer, the Margate Tudor House boasted unique features, including two-storey construction and an early form of double glazing.
Margate's Theatre Royal is another iconic landmark, built in 1787. The building was designed by J.T. Robinson and later underwent a major renovation in the 1870s. Today, the theatre has a historic significance and hosts many shows. In addition, it is home to a number of galleries and cafes that offer a unique shopping experience.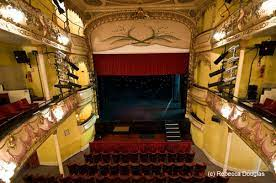 Margate is also home to the Eclectic Art Gallery, which exhibits works by local and national artists. The gallery also hosts a range of events, workshops, and programmes. Another popular attraction is Dreamland, a historical amusement park which closed in 2005 but reopened in 2015. The shell grotto has enchanted visitors since the 1800s and is a popular spot to visit.
Margate's Old Town has recently been voted the UK's trendiest quarter. The charming old buildings have a maritime feel, and the shops are filled with enticing wares. In addition, there is a new arts venue, the Turner Contemporary, which opened in 2011. David Chipperfield and Tracey Emin supported the project. This is Kent's largest visual arts venue, and it will host four to five exhibitions at any one time.