Whether you are romantic or not, traditionalists or nonconformists, waiting for a child or already with a family, Valentine's Day, the party of lovers, can become an opportunity to give you something unusual and special in the name of love.
Here are the 10 romantic proposals …
1 # Some special offers to celebrate Valentine's Day
Rediscover the romantic corners of your city or decide to go in the day (even with the baby or you can choose to leave it for once by grandparents) to visit a city of art. No need to overdo it, just change a little air for a day …
2 # An evening all for yourself
Entrust your children to grandparents, baby sitters or brothers / sisters / friends available, and treat yourself to a romantic evening just for the two of you, giving you a theater, a movie, a concert or just a dinner. Not necessarily by candlelight, even a trivial pizza: the important thing is to be you two alone. In short, something you rarely or never do, cause work or babies, or when you were engaged …
3 # Cuddles, cuddles, cuddles
For your last Valentine's Day in two, even in two and a half, it is nice to indulge in special pampering: treat yourself to a couple massage (perfect for those legs and Ayurvedic ones) or a yoga class prepared, a hot bath for the two of you with scented salts or rose petals, or have breakfast together in bed before starting your usual day. In short, a small gesture of love that you will surely like.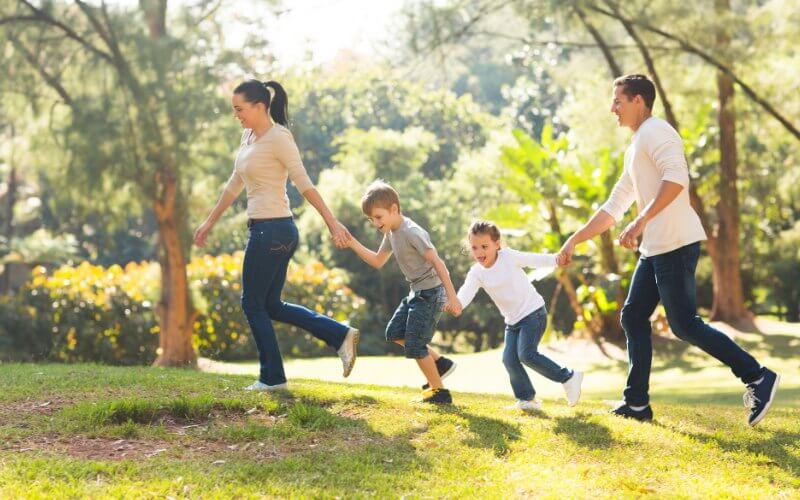 4 # Low cost shopping for the small
You can take advantage of the sales, still in progress, to stock up on body, bibs or just give him a little stuffed toy that will wait for him in his cradle.
5 # Altogether, at the park or on the sofa
Give yourself a day together, not necessarily on the 14th, which this year falls on Thursday: your family Valentine can be celebrated on the following Saturday by going to the park and running at breakneck speed, including dog. If the weather does not allow it, since we are still in the middle of winter, you can opt for a specialized library for children.
6 # Decorate the house
If the father is not really an incurable romantic you can welcome him back from his work in a house all decorated with hearts: drawn on paper of all sizes, colored, cut out and hung everywhere. Or choose a photo that shows you all together in a happy moment, print it and frame it to celebrate the celebration of love in the family. But also: encourage the children to draw a picture for this special occasion.
7 # A dinner with hearts
Let the children help you prepare a dinner with dishes in the shape of a heart: a pizza, a risotto or a roast so placed on the plate, and of course a cake decorated with hearts or simple biscuits.
8 # Breakfast in bed
Celebrate all together (as much as possible given that this Valentine's Day will fall during the week) with a nice breakfast in bed prepared together. You can also decide to postpone the festivities on Saturday, for an additional session of pampering as a duvet!
9 # Read sentences and poems … of love
A "race" to read the last little heart. Useful to train the child's reading and to cuddle with phrases of love.
10 # Organize a treasure hunt with heart-shaped cards
Step by step, organize a treasure hunt with lots of heart-shaped cards. To the lucky winner, the embrace of the whole family.