Vera Wang is one of America's most sought after fashion designers and is popular amongst celebrity circles. Many aspiring dressmakers and designers follow her work very closely and will be inspired by her designs and the Dressmaking Fabrics that she uses for her finished products.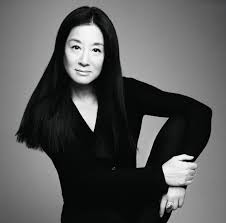 She has had an incredible career in fashion having worked for 15 years as the senior fashion editor for Vogue magazine and then working as the design director for Ralph Lauren. It was when she designed her own wedding dress that she was inspired to create her own collection. She initially opened up a bridal boutique and created her signature collection following on from this. Since her first collection was released Vera Wang has gone on to create numerous other collections as well as designing jewellery, lingerie and home product items.
Her Vera Wang Made to Order collection is sold in her Manhattan boutique as well as her evening wear and bridal collection being sold in well over 55 retailers including the incredible Saks Fifth Avenue. She has also appeared in a number of programs in cameo roles such as Ugly Betty and Sex in the City.
One of the reasons why her collection is admired by so many people is because she combines the traditional elegance of garments along with modern designs and some incredible Dressmaking Fabrics. Her designs have been worn and showcased at some incredible A list events such as film premiers and actresses such as Goldie HAwn and Halle Berry are fans of her work. Due to the popularity of her high end work, Vera decided to sign a deal with Kohl's in 2006 to produce a line of clothes at affordable prices for the everyday person, called Simply Vera.
Her wedding collection has made her one of the most popular wedding designers in America and in 1994 she became a member of the Council of Fashion Designers of America (CFDA) who in 2005 recognised her as Womenswear Designer of the Year.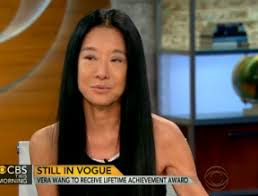 Vera Wang remains one of the most popular designers in America and her collections go from strength to strength each year. Not only are her designs highly sought after many design students study her work closely and are inspired by her when creating their own signature collections and styles. We will see many more designs of hers gracing the celebrity red carpets for many many years to come.