Every September in the UK, we celebrate the incredible work of our emergency services including the police, coastguard, fire and rescue and emergency medical services. Emergency response vehicles are designed to be clearly visible and equipped with sirens to warn motorists of their presence. For more information on the Chapter 8 Chevrons applied to response vehicles, go to a site like www.vehiclechevrons.com/
Here are some fascinating facts you might not know about emergency response in the UK:
Each year, Emergency Services Day is celebrated on the 9th September starting at 9am. As you can see, this time and date was picked to represent 999. The first celebration took place in 2018 in Manchester.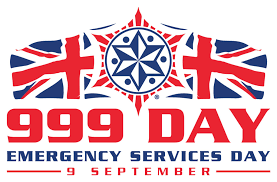 The concept came in 2016 from Tom Scholes-Fogg of the National Emergency Services Memorial UK. He felt strongly that there should be a day to honour the heroes of the emergency services so he contacted the Prime Minister at the time who agreed and the initiative was launched the following year.
The reason behind the celebration is to raise public awareness of the complex and brave work undertaken by the emergency services every single day. It also helps to raise money for charities associated with the police, fire and rescue, medical services and coastguard. Opportunities to learn basic skills in life-saving can be encouraged and organisations can inform the public about the many volunteering opportunities available.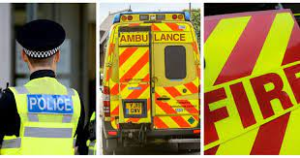 Recognising thousands of employees
Almost a quarter of a million people are employed by the emergency services across the UK, including police officers and paramedics. There will also be support staff, including technicians, admin staff, IT officers, mechanics and a whole host of roles who help keep our emergency services on the road, sea or in the air.
We all instantly know that in an emergency, we must dial 999 but this number was not used until 1937. Before then, callers would dial 0 and be put through to an operator but this response was deemed too slow. The first 999 call occurred on 2nd July 1937 but the first recorded incident that needed a 999 call was a burglary in London.
Over half a million calls are made to 999 every week which equates to around 30 million per year. Thankfully, 97% of those calls are answered within 5 seconds.