Organizing a childrens party is always a great thrill but also a great responsibility and effort: thinking, preparing, inviting, buying, etc. etc. etc. is not always easy especially if you do not have much time and are short of ideas. If you want to make your child's birthday party full of colors and astonish everyone there is a need for a perfect organization so that nothing is left to chance. Here are some useful tips for you to follow!
THEME
Having a theme helps you focus your energy, giving your event a coherent look and adding personality. Generally your child's interests (dance, cartoon character, favorite sport, etc.) will dictate the exact subject, but the advice is to select something unisex to involve all guests so that no child feels excluded.
LOCATION
Once you've found the theme of the party, you need to know where to organize it. If your apartment is too small, try asking friends or colleagues (if you want to save), or find a place outdoors in a villa or public park if the weather is good, or ask the owners of bars or restaurants you know if they can make their space available for a few hours, or ask if in your area there are rooms for rent for children's parties.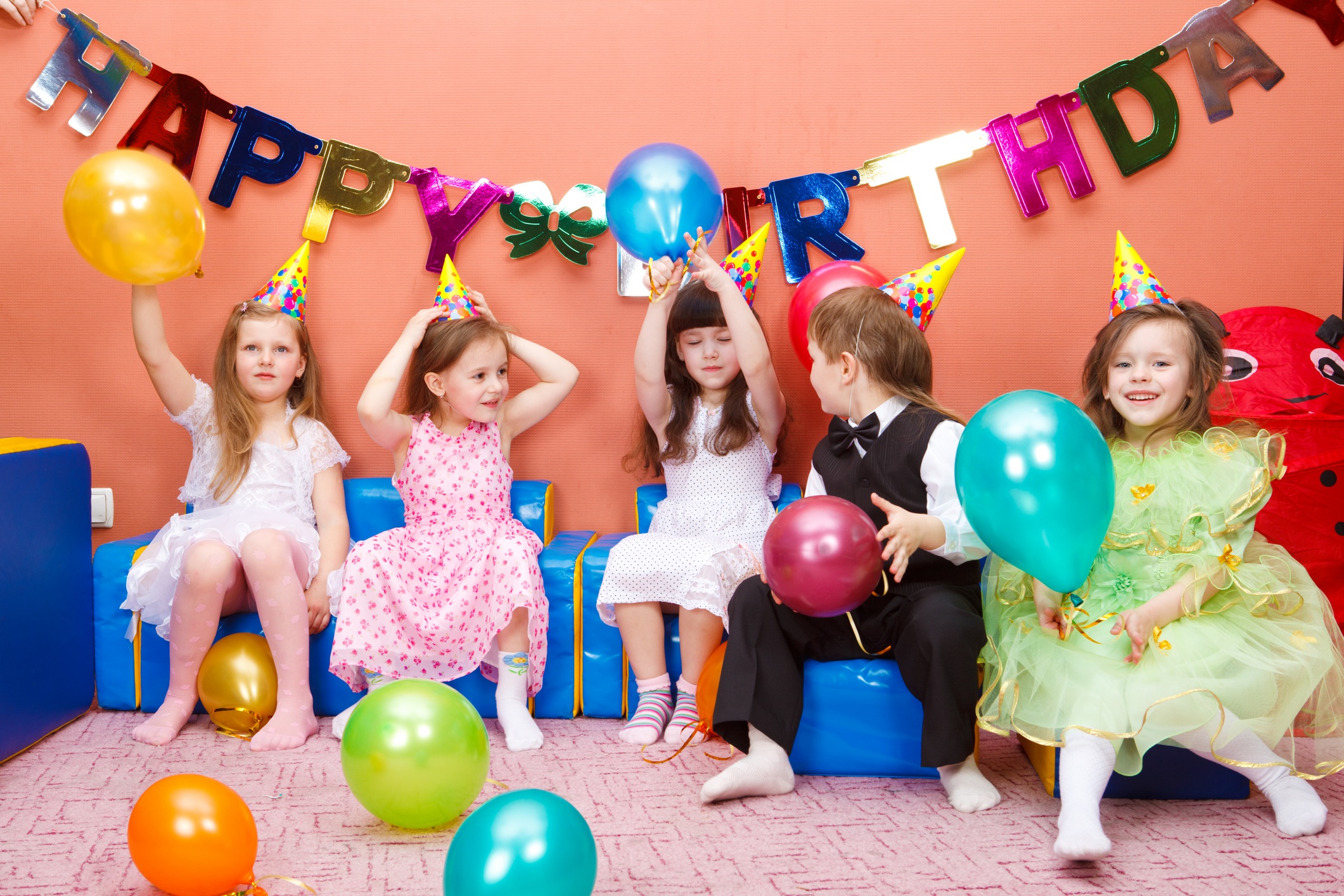 INVITATIONS
The invitation must approach the chosen theme. Today, thanks to apps and computers, you can design invitations that you can print directly at home on a card-type paper, perhaps in color.
The invitations could for example be personalized with a photo of your child and you can also make an ecological choice by forwarding them to all mothers via e-mail.
An original idea? Print the invitation and stick it on the label of a bottle of mineral water that the birthday boy or girl can donate to the guests.
DECORATIONS
You can create a festive atmosphere with an assortment of cutlery, paper plates, glasses, napkins, straws and balloons of various shapes and colors inflated with helium. For an extra touch, cover the tables with colored paper and fill large plastic pots with crayons, or create a wall of balloons, so every child and baby can take a funny picture with a super colorful frame.
DESSERTS
Homemade is better. Find recipes of biscuits and churns in the right amount even a few days before the party. Sugar cookies that little guests can decorate with edible ink markers. The biscuits can also be personalized through shapes like tiaras, dinosaurs, pirate ships and ballet slippers. And then the cake, the most awaited dessert, if you have patience and skill instead of buying it you can create it with your own hands. Get help from the birthday boy, he will be even more proud to blow on the candles. (PS buys the candles that come back on after they are turned off, they are hilarious)
MUSIC
Even the little ones can enjoy a nice dance party. A playlist tailored to your child's theme (for example, The Lion King is the perfect soundtrack for a jungle theme party). Just look for the songs in the playlists for example, maybe digging in our memories to listen to the music of when we were little J.
ACTIVITY
The theme chosen may suggest activities for the little ones to do. Try anyway with team games like treasure hunt, or naval battle, or hide and seek, or one, two, three, star, etc. etc. etc.
GIFTS AND THOUGHTS
Give your young and old guests a little thought that they can use or wear funny and magical. For the smallest coloring books, a pack of crayons, or boxes with all the "DIY" profits to build a personalized box.
Ready to organizing a childrens party with fun and unforgettable experience? Let us know how it went and share our suggestions with your friends if they were useful to you!