Bromley has always been a popular location for those wanting to live on the outskirts of London, but there is one area in particular which is highly desirable. Keston Park is known locally as 'Millionaires Row' and with property prices hitting £12 million, it's easy to understand why it has gained this nickname. This secluded and highly private development is just 15 miles from London but it must feel like a world away once the security gates clang shut behind residents as they use the private roads which wind through this leafy estate, which is designated as a conservation area.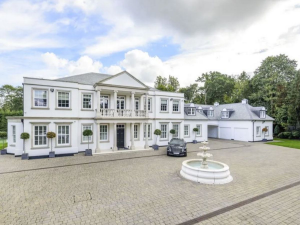 Scenic location
Keston Park sits on 140 acres of grounds and even has two areas of woodland. This substantial area has around 200 homes, so each has plenty of space for privacy and enjoyment. It's no wonder that former Prime Minister Margaret Thatcher chose to make a home here in this quiet, gated community. Keston Park was established in the 1920s with the aim of merging the American style of housing developments, with the feel of an English country estate.
The heritage touches on the estate's design, such as the road signs and street lamps, and lakes scattered among the trees and open parkland, maintain the original vision for the development. Keston Park has also been home to celebrities such as Bill Wyman of the Rolling Stones and more recently, a selection of well known YouTube stars, including KSI. One of the main reasons for the estate attracting high profile residents is the level of security offered, with all entrances to the park being gated, and continuous CCTV monitoring in place.
Available property
Surprisingly, at the time of writing, there are some 16 properties available to buy in Keston Park, with asking prices ranging from £2 million to £12 million. Clearly, this is an exciting time to be working in conveyancing  Bromley. Companies such as Sam Conveyancing will help potential residents of the park to understand any covenants or other factors to be aware of when buying in such a development.
Keston Park is managed by residents, with all of the board members owning homes on the site. There are also a number of sub committees that are led by residents who take care of specific aspects of the neighbourhood. There is a restaurant on the grounds in what was originally the club house, and to augment this, there are a number of retail and hospitality venues to be found locally. The neighbouring village of Locksbottom is home to many of these and there are also a variety of leisure and sporting amenities within easy reach.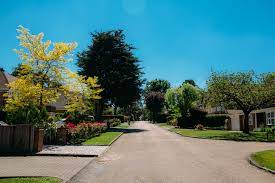 Keston Park has a lot to recommend it to the potential purchaser with the funds available to buy into this gated community. However, the conveyancing process has the same requirements regardless as to the size of the property and potential residents should take every care to have thorough searches and surveys carried out on any property which has caught their eye. Some of the homes on the park are newly built and modern, and others are of the original design and vision, so there really is something for everyone at Keston Park – provided that you have the deep pockets required to fund it!