Most garages are messy and neglected; however, with a little thought and organisation, a garage can become a really useful space. It is worth making sure that you have a Garage Door Repair company come in to ensure that you have easy access before you start planning how best to store your items. Check out the ideas below to find out more.
Ceiling storage
This is an inexpensive and simple yet extremely effective DIY project. The ceiling is an area we often don't think about when it comes to storage; however, it really is a wasted resource. By installing ceiling brackets and plastic storage containers, you can change this. This is a great way to get all those seldom-used items, such as Christmas decorations, off the ground and out of the way.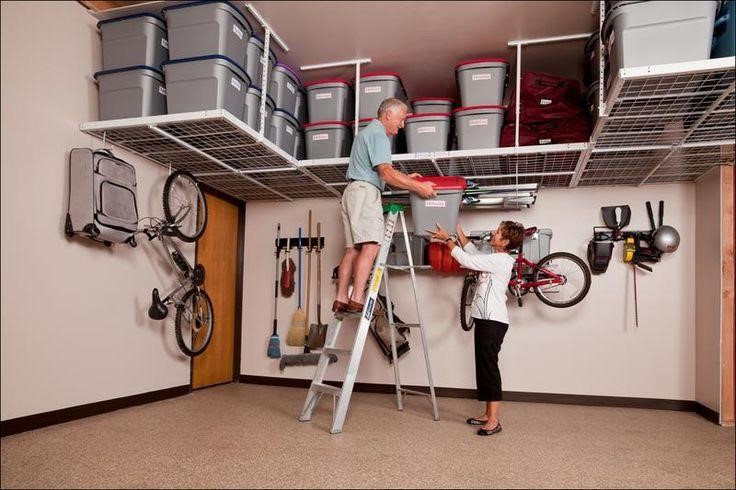 Wall tool storage
Another very easy DIY project will create ample wall storage and a place for you to store all those garden tools. All that is required is two pieces of board and a wood saw. Measure and carefully mark the boards before cutting to create tool hooks. If you have time, you can paint or stain these before using wall studs to install the tool rack. Smaller tools can be accommodated using a more traditional pegboard.
Folding, wall-mounted bench
For those with limited room but who still require a workspace, a foldable workbench mounted on the wall can prove invaluable. Build something fairly simple; alternatively, for a slight more complex project, check online for ideas for a more sophisticated foldable space and tool storage.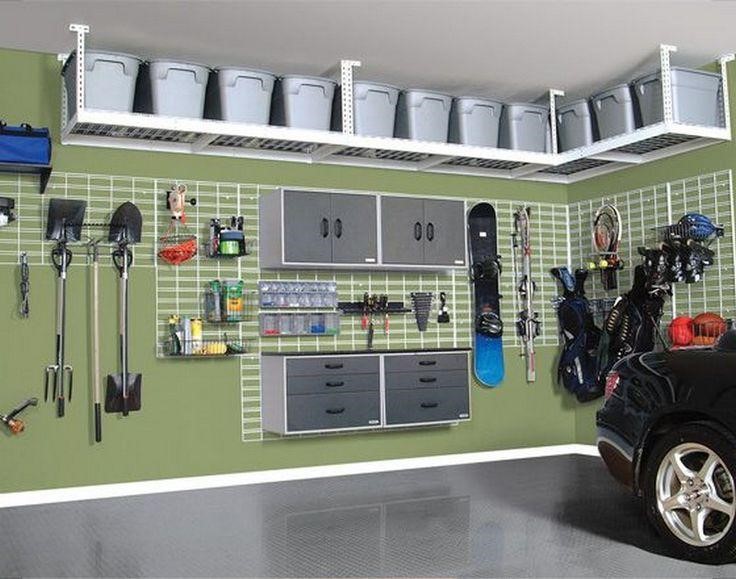 Entire wall storage
If you have the time and space, why not dedicate an entire wall to a storage system? There is so much scope to customise space to hold all your tools, ladders and other garden implements, from the lawnmower to the hose.
Simple projects to upgrade your garage.
Upgrading your garage space does not have to cost a fortune – think PVC drawer organisers, workbench covers and a few additional custom-fit storage items. It is also possible to have bespoke garage storage shelves built. The garage is an important part of your house and keeping things organised and safe is vital, especially in terms of your home insurance.
Whatever your storage needs, it won't be long before you have a clean, tidy and organised space.