When it comes to the winter and early spring months we can find that the weather starts to become colder and wetter and the recent storms that we have seen show how unpredictable each day can be. With high winds and strong rain that have swept across the country in recent weeks we have seen wind damage and flooding in many areas.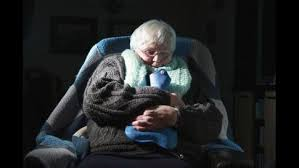 Severe weather can be very difficult for the elderly to deal with, especially as it can put extra pressure on their bodies and increase the risk of slips and trips. It can also lead to more isolation as they become fearful of going out in the elements. A Live in Care Somerset company can help to provide individuals with the carers that they need in their own homes so that they not only receive care support but also have company and someone to talk to throughout the day.
There are a number of things that the elderly can be encouraged to do to help them through the colder weather.
Vaccinations – it is important that all those who are eligible for the flu vaccine have this annually to help them should they be exposed to this virus. It is also possible to have a vaccination against pneumonia that can help to reduce the effects of the symptoms of these types of illnesses should they be contracted. Regular hand washing with antibacterial soap and the use of hand sanitisers can also help in the fight against germs, bacteria and viruses.
Healthy lifestyles – encouraging the elderly to move around where possible and to eat healthy can aid their immune systems. This is why it is important to provide them with at least one hot meal a day, whether this is through the care home that they live in, the carers in their homes or through a meal service.
Stay warm – wrapping up underneath another layer of clothing if they feel the cold or sitting underneath a blanket at home can help to stop some of the effects of the cold weather. Relatives and friends should ensure that they check the heating in an elderly persons home to make sure that it is working and give off enough heat to warm their home or room.

There are many more things that you can do to help an older person during the colder months but these three steps are a great place to start.