A weekend in Disneyland Paris is a suggestive and magical idea.
For our children it will surely be an unforgettable experience.
But you will see that even parents will find it to indicate with enthusiasm the castle of sleeping beauty, Mickey who greets you with his Manona, Pippo who wants to take a picture with you and all the other Disney characters old and new!
Here then are our tips on how to visit Disneyland Paris
Will you take great?
In these days no!!!
Do not leave the opportunity to book with 25% discount!!!
The places are limited and you can book only until 28 February!!!
Useful Info
Before organizing your weekend take a look at the maintenance work in progress at this link to prevent your children from giving up their favorite Disney character.
Then download the official app of Disneyland Paris, available for iPhone and android, where you will find useful information and maps for when you will be in the magical world of the park.
Disneyland Paris is the only Disney theme park in Europe.
The park is located in Marne-la-Vallée, 32 kilometers from Paris.
You have 2 parks available:
Disneyland Park, divided into five areas dedicated to fairy tales and characters: Main Street USA, Frontier land, Adventure land, Fantasy land and Discovery land.
Walt Disney Studios Park, more recent, composed of 4 areas dedicated to cinema, animation and special effects: front lot, toon studio, production courtyard and backlot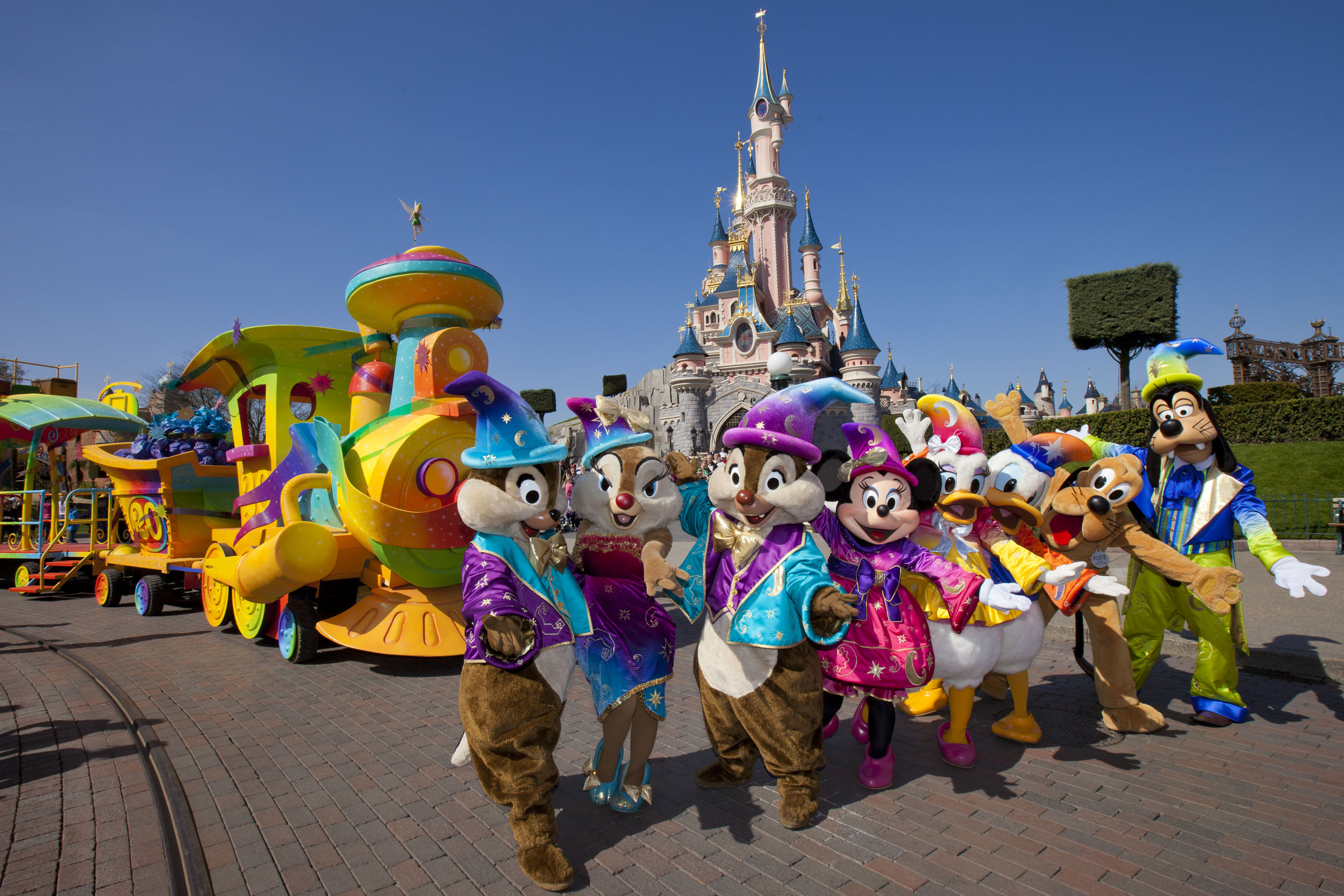 Which park to visit?
Both if you can, otherwise I recommend Disneyland Park
When does it open and when does it close Disneyland Paris?
The parks open at 10 and close at 20 or 23 depending on the season, after the magical and unmissable evening parade with fireworks on the sleeping beauty castle!
Outside the castles is the village, with restaurants and shops and Disney hotels, a 20-minute walk or shuttle ride away.
How much time
Of course, a day can be enough for a short but satisfying immersion in Disney Magic.
But you have to deal with the long lines to access the attractions. To avoid a few, you can buy the fastpass ticket to be added to the cost of the entrance ticket to the parks.
Tickets
The daily entrance costs €79 for adults, €72 for children aged 3 to 11 years.
A package for 2 days costs €150 for adults and €133 for children aged 3 to 11.
A 3-day revenue package costs €185 for adults and €166 for children aged 3 to 11.
A 4-day revenue package costs €226 for adults and €180 for children aged 3 to 11.
Children under three years do not pay.
The fastpass ticket, which as said will allow you to skip the queues at some of the attractions, they are added to the ticket and are varied …
For €30 more you can access three attractions in a specific sector
For €60 more you can access all fastpass attractions
For €120 more you can have unlimited access to all fastpass attractions
For younger children
Naturally, there is no lack of attractions for children
They can make a fabulous trip around the world of it's a small world, play pow-wow at the Pocahontas Indian Village and much more.
There is also a rental service for prams.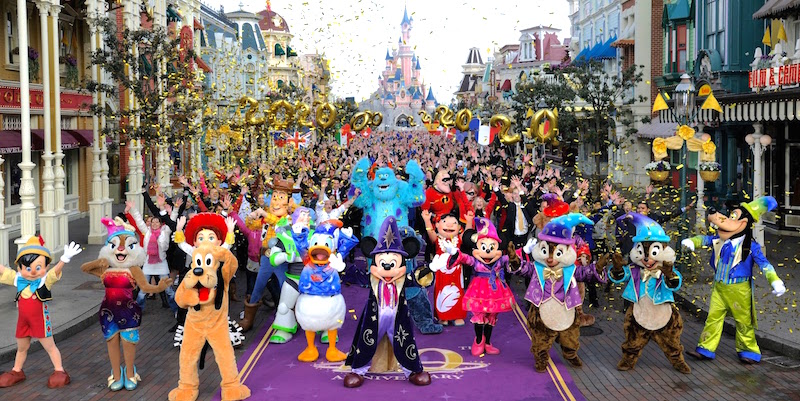 How to get there and where to sleep?
Which hotel for Disneyland
Of course, around the parks there are hotels, some of them with a theme, for a magical stay.
You can book Disney vacation packages, including hotels, tickets and if you also want flights.
Book independently
Alternatively, you can book your flight and hotel with other services and purchase tickets online at the Disneyland Paris website.
For the flight we suggest you book through Volagratis which always presents excellent solutions both economic and for schedules.
A flight to Paris round trip costs on average between €70 in low season and €150 in high season.
Which airport to choose for Disneyland?
We recommend the Charles de Gaulle.
How to reach Disneyland Paris from Charles de Gaulle airport
From the airport there are also the shuttle buses that lead to Disneyland Paris.
Sleep in Paris
Alternatively you can stay in Paris and reach Disneyland by train or bus.
In this way you can add to a day in dream and magic even a holiday in one of the most beautiful cities in the world!
How to reach Disneyland from Paris
By bus
To reach the park from the center of Paris there are shuttle buses that leave from Gare du Nord, Opéra and Châtelet.
The tickets can be purchased at the reception of some hotels, or the Vedettes de Paris in Port de Suffren close to the Eiffel Tower.
By the train
Alternatively, you can reach the parks by train.
The Marne-la-Vallée / Chessy station is just a two minute walk from the parks.
To reach the parks it will take 45 minutes from the center of Paris (Charles de Gaulle etoile station, Auber, Chateles les Halles, Gare de Lyon or Nation). A ticket costs about €7.50 each way.