Are you fascinated by Japan, its culture, its cuisine, its technology? No doubt trip to Japan is fascinating idea.
You would like to visit it a lot but you have a small child …
… And the doubts are many …
The flight is very long
The time zone is 8 hours: how will my child react to jet lag?
The food Japanese for a child is difficult to eat
It is a country far and very different from ours: How will my baby be?
How are the conditions of hygiene and safety?
And a thousand other doubts.
Well mom, in this article I just want to solve all your doubts and convince you to make the long-desired trip to japan!
On the other hand, our motto is
Travel with children you can, it is necessary to organize!
We stayed with our baby in Tokyo when he was 3 years old.
I do not hide you, mom, that japan is not a simple journey for a child.
I want to tell you what we did to make this country appreciate our baby!
1) The flight
12 hours of flight are not few.
However …
The planes that make such long flights are usually large, comfortable, with screens for each passenger to choose from movies and cartoons.
The pressure creates drowsiness, so a few hours your child will spend it sleeping, which is also essential to deal with jet lag in the best possible way.
2) The jet lag
8 hours ahead of time zone.
Intercontinental flights are usually organized in order to better cope with the jet lag
The way then it is better to do it at night, so as to arrive in the morning in japan after having slept at least 5/6 hours.
The return, on the other hand, is best done by day, so as to arrive in the evening and go to bed early!
It is essential in both cases to sleep during the flight and to respect the local time once arrived.
Never fall asleep when it is still day: it would make it impossible to get used to the new schedule.
With our baby we never had big problems with the jet lag.
Air pressure has always favored long naps.
Once you arrive at your destination, the first days, it is important to let him rest for about an hour in the stroller after lunch.
This will help him to arrive in the evening more easily and fall asleep after dinner at a correct time for the new time zone.
Should I bring the stroller even if my baby does not use it more regularly?
Traveling, especially in big cities, i always suggest to bring the stroller.
3) Food
The Japanese cuisine that we know is certainly very difficult to accept to a young child.
Raw fish, sticky rice, chopsticks …
When you'll be in japan, it will amaze you to discover that Japanese cuisine is very large and cooked food is for the better!
In addition to the already known tempura, which as fried will surely please the children, you will have the opportunity to eat grilled fish and excellent meat.
Then there are the okonomiyaki and the soba, respectively eggs in omelet and noodle (a sort of big spaghetti) with vegetables to add ingredients of your choice (fish, chicken, pork mainly).
What will amuse your children and then push them to eat is that in the restaurants dedicated to these dishes, the tables have hot plates in the middle.
The okonomiyaki or the chosen soba are brought raw in bowls and cooked on the plate at the moment: you will have a lot of fun!
In any case i had brought bread (in japan there is no bread), biscuits and chocolate to be used in extreme cases.
In large cities you will still find the Starbucks family, McDonald's and the like.
As for the chopsticks problem, the cutlery for the children will often be brought to you in the restaurants.
In any case there are practical travel kits that you can bring with you!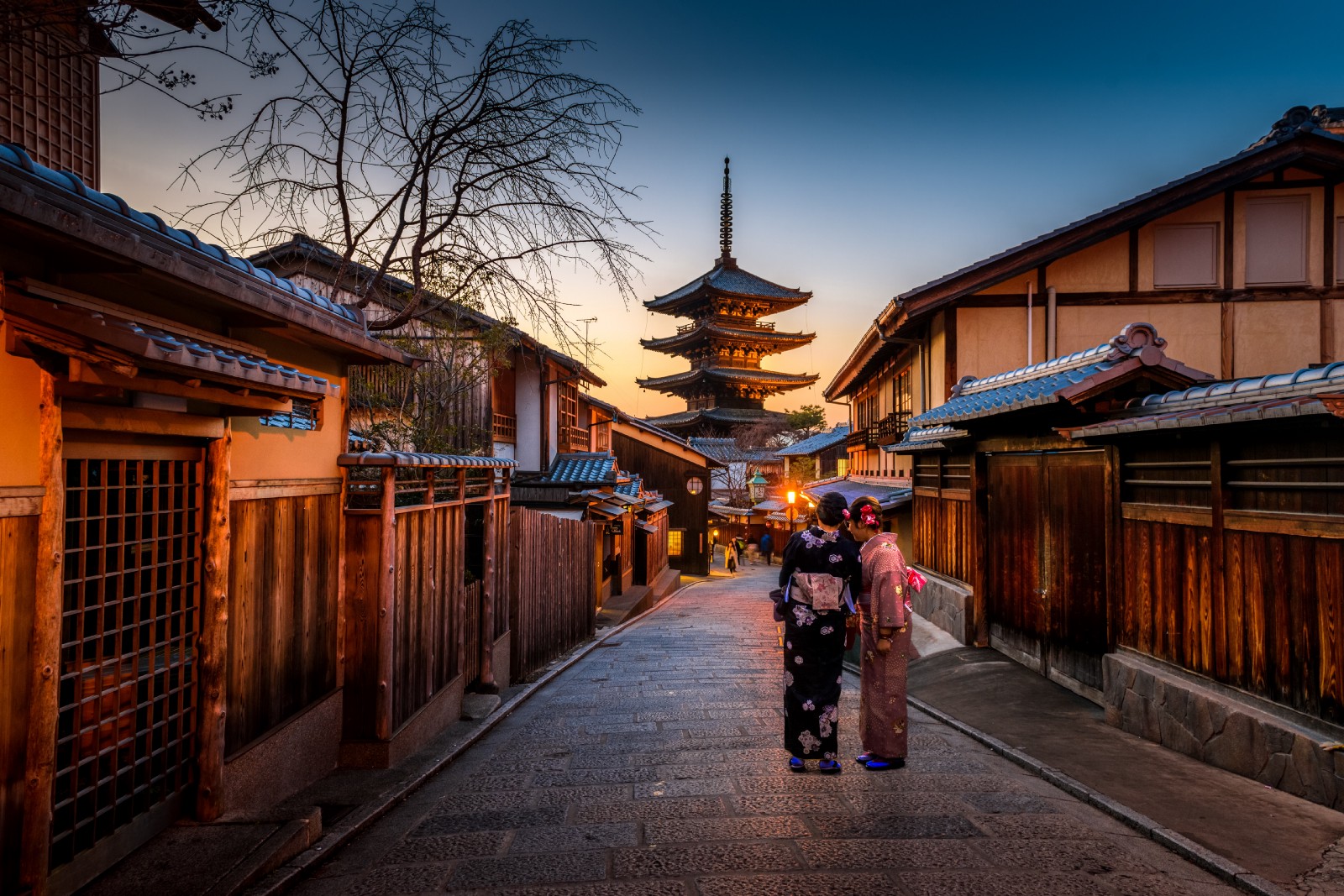 4) Culture
Japanese culture is very different from ours.
In temples one must try not to make the children run or scream.
In general, the Japanese people are very orderly and quiet and do not like noise and disorder.
Even Japanese children reflect these characteristics and are very composed and calm.
Ulysses, my little pest, I think he has a little worried.
But this was not a problem.
Japan is a tourist country and open to different cultures.
The culture and habits that are very different from ours, i believe, are an important stimulus for small travelers.
Seeing different environments and behaviors for children is an enrichment.
5) Hygiene and Safety
Japan is a very clean and extremely safe country.
You will not have to worry about these points of view.
I always recommend taking out travel insurance because Japanese health is paid for foreigners.
Indeed, mother, we had the chance to personally verify how a Japanese hospital is.
In fact, our baby on the first day was not well and we took him to a clinic for a visit.
Do not go in august!
I have been on a journey before having Ulysses and the scorching heat made the journey extremely tiring, especially in the big cities.
The best time?
Of course the spring with the cherry blossoms that make the Japanese landscape even more fascinating!!
In short, mother.
I would say that a holiday in japan is definitely feasible.
Other interesting destinations in japan?
I was in japan when I had not yet Ulysses and, besides Tokyo, I can suggest:
Kyoto, with its marvelous temples and the old geisha district
Hiroshima, with the museum on the tragedy of the atomic bomb
Osaka, with its fabulous aquarium
Nara and its temples and deer that run free and not at all scared by visitors
Japan turns quietly on the train.
The Shinkansen, the fast Japanese trains, will allow you to move several kilometers in a few hours.