If this Christmas leaves you feeling a little jaded then why not approach it from a different angle this year. Having a really traditional Christmas can refresh the season's activities and bring back some of the original delights that used to make Christmas a special time of year.
Instead of ordering everything precooked and online, why not dabble in the kitchen and follow some tips from our ancestors. Find a few traditional recipes and maybe try making your own Christmas pudding. Tradition states that everyone in your household should stir the mixture and make a wish before it is cooked. Involve everyone in making some mince pies and relight the Christmas spirit in the kitchen.
In the past trees and decorations were not put until Christmas Eve. You might not be able to get away with that these days but why not take a stroll on Christmas Eve to pick some fresh greenery and making an arrangement in a vase. You'll be surprised at how much is available to pick at this time of year – evergreen foliage and berries. Top it up with some shop bought bay leaves or sprigs of rosemary if you need to. Collecting pine cones is another firm favourite if you have little ones. They can then decorate and arrange in a bowl for pride of place on the Christmas table.
Another beautiful addition to your home for a truly authentic Christmas would be a wood burning stove. Imagine the warmth and the crackle of flames as you snuggle up with a cocoa and look forward to the big day.
Also make sure you contact a Cheltenham Boiler service business to come and check your system out before the cold really kicks in and it's too late.  They will send trained professionals to your house who have qualifications and training in this field.  All you need to do is book through sites including combi-man.com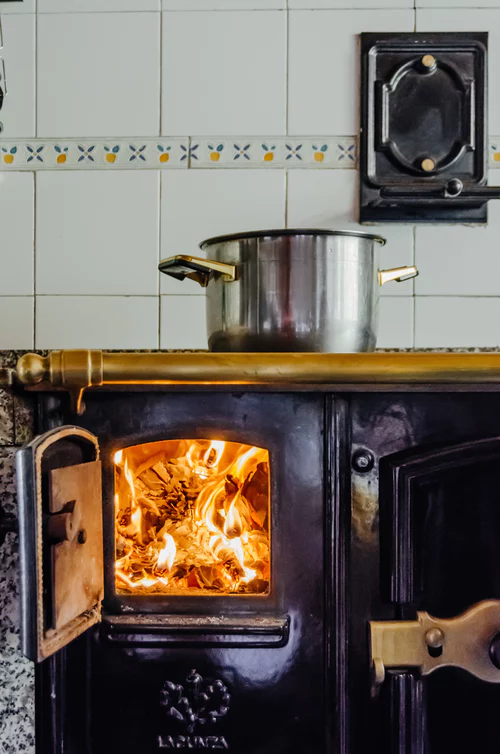 Instead of worrying about what to buy everyone this year, if you have some time you could create beautiful handmade gifts for your loved ones. Get the kids to bake some shortbread for grandparents or choose some attractive glass jars and make jam or chutney for people. Decorate with hand-written labels tied with string and a pretty cover for the lid and you have a unique and heartfelt gift.
The tradition of stockings seems to have declined in recent years so now is a good time to revive it. Spend an afternoon with your family sat round the table making your own individual Christmas stockings to hang. All you need is some green or red felt, ribbons, beads and some glue. There are easy to follow instructions available and minimal sewing required for this fun festive activity.